November 25, 2019 | by Wong Fleming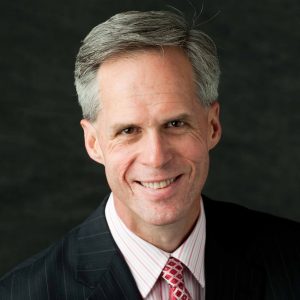 Wong Fleming is pleased to announce that Vice President & Partner Daniel C. Fleming has been appointed to serve on the Program Committee for the Philadelphia Chinatown Development Corporation ("PCDC") by Chairwoman Katherine Ngee, accepted by Chairwoman Margaret Chin.
"This is an exciting time for PCDC, as we recently held a grand opening for Crane Chinatown, a multi-purpose community center located in Chinatown consisting of three major developments – the Chinatown Community Center, the Residences and the Plaza," according to Margaret Chin, Chairwoman for PCDC. "This new space will service the community as a hub of recreational, educational, cultural and healthcare services and allow PCDC to offer a new menu of programs for the community," said Katherine Ngee, Chairwoman for the Program Committee at PCDC. "Adding Mr. Fleming to our Program Committee will help us with new programs related to the youth in Philadelphia's Chinatown." In particular, PCDC plans to expand on its mission with the addition of a pipeline initiative to help encourage children in Chinatown to succeed and go to college. "I look forward to contributing to this great organization in its quest to strengthen the Chinatown community, which is valuable cultural and economic asset to the City of Philadelphia," said Fleming.
About PCDC
PCDC is a grassroots, non-profit organization which since 1966 has sought to preserve, protect and promote the Chinatown community. As one of the oldest CDCs in the country, PCDC has a long and successful track record of ensuring community-driven planning and development. In 2004, PCDC created the Chinatown Neighborhood Plan, whose implementation led to over $5 million in investment in Chinatown. In 2016, PCDC was the community host of the U.S. Department of Transportation's Every Place Counts Design Challenge, an initiative that allowed citizens and policy makers to brainstorm solutions to make the Vine Street Expressway less of a burden on Chinatown.
About Daniel C. Fleming
Mr. Fleming is a founding partner of Wong Fleming, a nationally recognized, AV-Rated law firm that represents Fortune 500 companies and other corporate clients. The firm maintains offices throughout the country, including in Philadelphia. Mr. Fleming is also a member of the board of directors at Asian Bank in Philadelphia Chinatown and he is Chairman of the bank's Audit Committee.