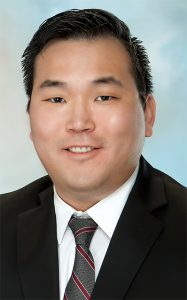 It is with deep regret that we announce the recent passing of Theodore Choi, associate in the law firm of Wong Fleming.  Ted was 36 years old and left behind his mother, wife, 3 year old son, and brother and his family in Maryland.
Ted was extremely well loved by all of our employees because he had such a kind heart and was always willing to chip in with the work.  Many of our clients asked that he be assigned to their cases, and he was also highly regarded for his excellent analytical and writing skills. Ted always strove to do his very best.
He was admitted to the Bar in Pennsylvania in 2009 and the Bar in New Jersey in 2010. Ted received his Bachelor of Science degree in 2005 from Drexel University and his Juris Doctorate in 2009 from Widener University School of Law.
We mourn Ted's untimely death.  He will be greatly missed.
---
Published: February 1, 2019.