Wong Fleming | June 2, 2021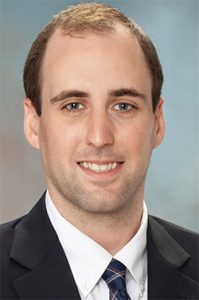 We are proud to announce that effective June 1, 2021, Joe Marrazo will be promoted to Supervising Attorney in the Firm's Princeton, New Jersey office.   Joe joined the firm as an Associate in August, 2018 and quickly distinguished himself as a thorough, creative and tenacious litigator who cares greatly about the firm's clients.  Joe is the epitome of a true professional.
Joe earned his Bachelor's Degree from Rutgers University in 2013 and his Juris Doctorate from Rutgers Law School in 2017.  Prior to joining Wong Fleming, he served as a Law Clerk in the Office of Administrative Law in Newark, NJ, assisting several Administrative Law Judges.
Joe concentrates his practice in the areas of Commercial Litigation, Creditors' Rights and Bankruptcy and is licensed to practice law in New Jersey and New York.
About Wong Fleming
Wong Fleming is a nationally recognized, AV-Rated law firm that represents Fortune 500 companies and other corporate clients in the areas of Commercial Law, Corporate Asset Recovery, Creditors' Rights and Bankruptcy, Employment and Labor Law, Environmental, Insurance Defense and Coverage, Intellectual Property, Immigration, Real Estate, and Premises and Product Liability. The firm maintains offices in the New Jersey, New York, Pennsylvania, District of Columbia, Florida, Georgia, California, Texas, Washington, Illinois, Indiana, Michigan, Tennessee, Canada, Mexico, and Germany.