October 16, 2019 | by Wong Fleming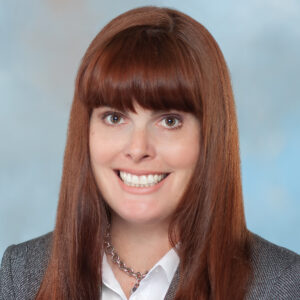 Wong Fleming is proud to announce Kat McKay has joined the firm as an Associate in its Princeton, NJ office. Ms. McKay is admitted to practice in New Jersey and Pennsylvania. She has extensive experience in handling motions and depositions, other discovery, and negotiating settlements in insurance defense and asbestos defense cases. She has prepared legal briefs, detailed memoranda, discovery motions, motions for summary judgment, case evaluations, pleadings, interrogatories, requests for production of documents, and pleadings in complex litigation matters pending in Federal and State courts.
In addition to 16 years as a practicing attorney, Ms. McKay has been an Adjunct Professor of Philosophy at Rider University and Rowan College at Burlington County and has taught numerous CLEs both online and in-person to practicing attorneys. As part of her own research company, Ms. McKay has taught test prep classes as well as published multiple books in this area to help those seeking admission to graduate school.
Ms. McKay earned her Bachelor of Arts degree from Villanova University, her Juris Doctorate from Villanova University School of Law, and plans to complete a dissertation to obtain her Ph.D. in Philosophy from Temple University.
At Wong Fleming, Ms. McKay will be concentrating her practice in the areas of commercial litigation and insurance defense and coverage.
When she is not working, Ms. McKay enjoys running, and she has run nearly 15 marathons.
Wong Fleming is a nationally recognized, AV-Rated law firm that represents Fortune 500 companies and other corporate clients in the areas of Commercial Law, Corporate Asset Recovery, Creditors' Rights and Bankruptcy, Employment and Labor Law, Environmental, Insurance Defense and Coverage, Intellectual Property, Immigration, Real Estate, and Premises and Product Liability. The firm maintains offices in the New Jersey, New York, Pennsylvania, District of Columbia, Florida, Georgia, California, Texas, Washington, Illinois, Indiana, Michigan, Tennessee, Canada, Mexico, and Germany.