April 2, 2019 | by Wong Fleming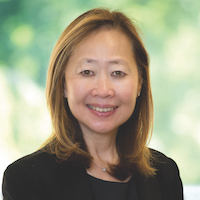 Global Law Experts has named CEO & Partner Linda Wong as their Employment Litigation Law expert in New Jersey. Only one attorney or law firm is selected in each practice area per jurisdiction. Leading partners and law firms for all key practice areas are profiled in over 140 countries.
Global Law Experts is known as "the premier guide to leading professionals throughout the world". Entering its 10th year of operation, GLE has become one of the most visited and established referral services for domestic and international lawyers. The GLE research team currently profiles over 2000 lawyers ranging from large international law firms to specialized boutique firms.
See employment litigation expert Linda Wong's profile on Global Law Experts.
The Selection Process
Candidates are selected by invitation only through an intensive process led by the GLE research team, awarding only one attorney or law firm in each practice area per jurisdiction. While nominations may be made by the 2000 plus active members or externally from businesses or private individuals, the GLE research team initiates its selection process each January and July.
The results of the Recommended Questionnaire, distributed to over 45,000 Business Leaders, Advisers and In-House Council all over the world, form the basis of the research process moving forward. Each relevant firm is then screened by the GLE research department for criteria such as the individual lawyer, the firm as a whole, its affiliations, clients and past transactional/case history. Successful applications are then passed onto the Nominations Panel. The Panel is comprised of a pool of leading figures in the international legal community including the directors of a number of global law networks/alliances, in-house council for a variety of top companies and the heads of a multitude of bar associations.
All nominations, including those from the 2000 plus active members or externally from businesses or private individuals must be finally approved by the research team before a lawyer or an advisor is contacted and invited to become a member of GLE.
About Linda Wong
Linda Wong is the CEO and Partner of Wong Fleming. She is a leading authority on employment law and civil litigation. She concentrates her practice on employment, commercial, insurance defense and intellectual property matters, involving terminations, harassment, contract disputes, insurance coverage, general liability defense, trademark and copyright actions and restrictive covenants. She has also handled litigation involving Title IX and other related matters involving discrimination and harassment in collegiate and high school athletics and constitutional claims involving public entities.
In 2005, Ms. Wong was the recipient of the Trailblazer Award from the National Asian Pacific American Bar Association. This award recognizes the outstanding achievements, commitment, and leadership of NAPABA lawyers who have paved the way for the advancement of other Asian Pacific American attorneys and who have made contributions that demonstrate vision, courage, and tenacity which have resulted in substantial and lasting contribution to the Asian Pacific American legal community, as well as the Asian Pacific American community at large. She is a frequent presenter at national and local bar associations and is a trainer and consultant on employment law issues, including sexual harassment for major corporations and public institutions.
About Wong Fleming
Wong Fleming is a nationally recognized, AV-Rated law firm that represents Fortune 500 companies and other corporate clients in the areas of Commercial Law, Corporate Asset Recovery, Creditors' Rights and Bankruptcy, Employment and Labor Law, Environmental, Insurance Defense and Coverage, Intellectual Property, Real Estate, and Premises and Product Liability. The firm maintains offices in the District of Columbia, New Jersey, Pennsylvania, New York, Georgia, California, Florida, Texas, Washington, Illinois, Indiana, Michigan, Tennessee, Canada, Mexico, and Germany.