May 29, 2019 | by Wong Fleming
Leonard Baynes, Dean and Professor of Law at the University of Houston Law Center, made a special effort recently to recognize Rehan Alimohammad, a partner in the Texas office of Wong Fleming, in the May 2019 Dean's Note to all alumni. Dean Baynes honored Asian-Pacific American Heritage Month by acknowledging the milestones and accomplishments of a select few from the Law Center's Asian-Pacific American alumni, faculty and professional staff. Among those recognized was Mr. Alimohammad who Dean Baynes referred to as a "Pioneering Graduate" for becoming the first Asian American to serve as the Chair of the Board for the State Bar of Texas.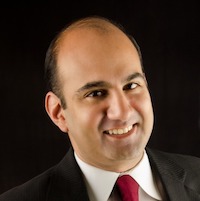 Mr. Alimohammad graduated from the University of Houston Law Center in 2001, a university with a legacy and commitment to geographic, religious, political, racial and ethnic diversity in the law community. With the emergence of globalization and greater diversity across nations, the university strives to cultivate culturally competent lawyers so they may thrive in a diverse world. Among the Law Center's renowned alumni, Mr. Alimohammad served as Minority Director for the State Bar of Texas, and in 2017 became the first Asian American and first attorney from Fort Bend County to become Chair of the Board for the State Bar of Texas. Mr. Alimohammad is now Chair of the Fort Bend Chamber of Commerce and a Partner of Wong Fleming, one of the largest minority-owned law firms in the country. He has been named one of the top lawyers in Houston by Houstonia magazine and was named on of the 5 Most Outstanding Young Texans in 2011 by the Texas Junior Chamber of Commerce.