May 2, 2019 | by Wong Fleming
Partner Shahzad Qadri was quoted last month in the Puget Sound Business Journal article:
As Chair of the Firm's Immigration practice group with a focus in investment-based EB-5 Regional Centers, Mr. Qadri has seen close-up how the industry deals with EB-5 investments.
The original intent of EB-5 investments was to improve economically depressed areas through foreign investment as investors receive a discount for funding targeted employment areas (TEAs). However, some fear investors manipulate the system by mapping an investment area to include both highly capitalized and depressed areas. Either way, Mr. Qadri believes the state attains a net benefit.
"Do we undermine the intent of the program? I don't think we necessarily do," Mr. Qadri stated. "The idea is to attract foreign investment".
To view the aforementioned article, please view the Puget Sound Business Journal's post here.
About Shahzad Qadri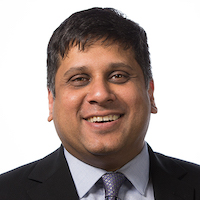 As a Wong Fleming Partner and Chair of the Immigration Law practice group, Shahzad Qadri concentrates his practice in immigration law, real estate, and corporate matters, with a focus on investment-based EB-5 Regional Centers. Prior to joining Wong Fleming, Mr. Qadri served as a Deputy Prosecuting Attorney for the King County Prosecutor's office in Seattle. Mr. Qadri also has significant experience in the areas of insurance defense and toxic torts. He has the distinct honor of being named as a "rising star" in the legal profession by Law & Politics and was nominated as a fellow to the Washington Leadership Institute.