June 17, 2020 | by Wong Fleming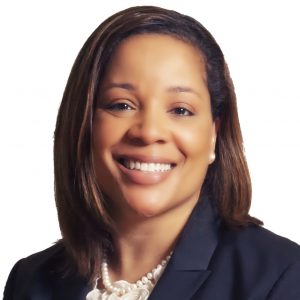 Wong Fleming is pleased to announce that Partner Tacita A. Mikel Scott has been elected to the firm's Management Committee, effective June 16, 2020. The Management Committee is responsible for monitoring the firm's economic performance, assuring the delivery of quality legal services to clients, implementing long-range planning goals and establishing critical firm-wide systems to improve management of the firm. The 6-person committee also includes Partners Daniel Fleming, Linda Wong, Ramina Dehkhoda-Steele, Scott Stevenson, and Tariq Zafar.
"It is an honor to be elected to serve on our Firm's Management Committee. I look forward to working with my esteemed partners to continue developing meaningful solutions, which advance our clients' successes and make certain our attorneys are well-equipped and balanced," Partner Tacita A. Mikel Scott stated. "As the world in which we live is constantly evolving and changing, now moreso than ever, our Management Committee recognizes that we need the fluidity to also evolve and change to guarantee that we consistently exceed our clients' objectives, and are addressing the needs of our attorneys. It is a challenge that I know we are well able to face, and I look forward to contributing to same."
Tacita has been a Partner in the firm's Atlanta office for over 9 years and has over 26 years of trial experience. She is a member of the firm's litigation and employment practice groups.
"Tacita's breadth of experience at Wong Fleming, her deep understanding of the clients we serve and her genuine commitment to our practice have greatly impacted Wong Fleming's business and the communities we serve," said Linda Wong, CEO and Partner of Wong Fleming. "We are exceptionally pleased that Tacita has accepted this new role."
Tacita's expansive litigation practice focuses on all aspects of business litigation, including claims involving breach of contract, business torts, creditors' rights, general liability and vendor disputes.
As part of her employment practice, Tacita assists management and executives throughout the United States in all areas of employment law, including such issues as, (i) Harassment and discrimination claims; (ii) Overtime and other wage and hour claims (including collective actions); (iii) Family and Medical Leave Act claims; (iv) Restrictive covenant and trade secrets claims; (v) Whistleblower claims (vi) ERISA claims (including union withdrawal assessments); and (vii) contract drafting/negotiations. Tacita also routinely advises employers on the avoidance of employee related problems and finding creative solutions to workplace issues. She often trains, and speaks to, management, lawyers, and human resources professionals on employment issues.
Tacita has litigated a wide array of cases in Federal and State courts, governmental agencies and arbitration tribunals for companies, municipalities and government agencies of all sizes and has extensive experience negotiating complex settlements. As both a pragmatic counselor and a skilled advocate, Tacita is well equipped to temper the urge to litigate with the need to negotiate, which enables her to support the process that best fits her clients' goals.
In addition to graduating from Leadership Atlanta, one of the nation's oldest and most sustained leadership programs which aims to inspire established leaders to support and help champion the betterment of the broader Atlanta community, the National Diversity Council has recognized Tacita as one of the most influential women in Georgia, and Atlanta Woman magazine named Tacita one of "Atlanta's 25 Power Women to Watch." She has also been repeatedly recognized by Atlanta Magazine as a Georgia Super Lawyers Rising Star, ranking her in the top 2.5 percent in the state, and is frequently included in Who's Who in Black Atlanta, a publication that celebrates black achievement. Tacita is also a recipient of The Black Gents of Hollywood's Excellence Award, and the Mothers Against Drunk Driving's Community Champion Award.
Ramina Dehkhoda-Steele, Partner-in-charge of Wong Fleming's Redmond, WA office has noted that, "with her focus on building relationships and developing winning strategies for clients, we are confident that Tacita will help drive innovation, inclusion and attorney development at our firm."