March 31, 2020 | by Wong Fleming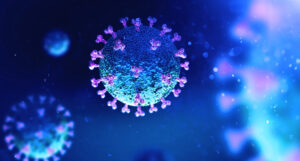 To our valued clients, partners, & community members:
In our continuing review of legal issues relating to COVID-19, we expand a little further on "force majeure" provisions in New Jersey commercial contracts.
As a reminder, a "force majeure" clause (French for "superior force") is a common clause in commercial contracts that essentially frees both parties from liability or obligation when an extraordinary event or circumstance beyond the control of the parties prevents one or both parties from performing and fulfilling their obligations under the contracts.  Examples of force majeure trigger events include war, strike, riot, crime, plague, or an event described by the legal term "act of God". In practice, most force majeure clauses do not excuse a party's non-performance entirely, but only suspend it for the duration of the force majeure event.
New Jersey does not stray too far from generally accepted definitions of force majeure. Under New Jersey court interpretation, "force majeure" applies to an event or effect that can be neither anticipated nor controlled, including acts of nature and humans.1
The clause provides a means by which the parties may anticipate in advance certain conditions that will make performance of a contract impracticable.2 Such a clause conditions a party's performance obligations upon the non-occurrence of some event beyond its control and serious enough to interfere materially with performance.3
New Jersey courts will look to the contract to control what is defined under the contract's force majeure provision. A force majeure clause must be construed, like any other contractual provision, in light of "the contractual terms, the surrounding circumstances, and the purpose of the contract."4 When an unforeseen event affecting performance of a contract occurs, such a clause will be given a reasonable construction in light of the present circumstances.5
In the absence of a force majeure clause in New Jersey, parties to a contract are left to the mercy of the narrow common law contract doctrines of "impracticability," "frustration of purpose" and "impossibility of performance."
Unforeseen event
Many force majeure provisions contain broad language referencing an unforeseen event outside a party's control. Sometimes, even if a force majeure provision contains specific provisions, there will be a catchall at the end, such as "or other conditions or contingencies beyond its control."
New Jersey Courts construe broad exculpatory language using the rule of ejusdem generis.6 Under this principle, the court will not construe such catchalls to its widest extent; rather, the court will narrowly interpret the language contemplating only events or things of the same general nature or class as those specifically listed in the provision.7
Therefore, if you are going to rely on a force majeure provision to excuse your non-performance of a contract, make sure to carefully review the defined events that would trigger the provision.
Specified unforeseen event
Some common bargained-for force majeure provisions reference specific unforeseen events such as the following:
Outbreak of Disease

Epidemic/Pandemic/Quarantines

Act of Government – A government directive (e.g., mandatory quarantines or travel restrictions) would likely trigger under this provision.

Act of God – Generally, an "act of God" is considered to be either a natural disaster or weather event. Other examples may include hurricane, flood, earthquake, volcanic eruption, etc. New Jersey has construed an "Act of God" to refer not just to natural events such as storms but to "comprehend[] all misfortunes and accidents arising from inevitable necessity which human prudence could not foresee or prevent[.]"8
What Type of Performance Is Excused?
Force majeure provisions excuse varying degrees of performance. New Jersey courts look to the force majeure provision to define the circumstances of force majeure, and strictly construe those provisions. Therefore, whether or not the coronavirus can excuse performance, and the type of performance that can be excused, under a New Jersey commercial contract will depend on the specific and identifiable language of a particular contract. The following types of performance are commonly excused by force majeure provisions:
Nonperformance (in whole or in part): Nonperformance is likely broader than delay and would cover a scenario where a supplier cannot supply at all as well as a scenario where a supplier cannot meet other contractual requirements.

Hinderance or Delays: Delay is arguably narrower because it will likely require the supplier to eventually comply with its contractual agreements. Therefore, delay does not excuse performance entirely.
It should also be noted that in New Jersey, parties harmed under a contract due to force majeure events are under a legal duty to mitigate their damages.9
Did the Coronavirus Cause the Nonperformance of the New Jersey Commercial Contract?
In order to invoke a force majeure clause, there must be a causal link between the force majeure event and the affected party's failure to perform. That means that, assuming the coronavirus itself, or more likely, a pandemic or government directive is issued, that force majeure event must have hindered performance or made performance impossible, as opposed to making performance more costly or time consuming.
What If a New Jersey Commercial Contract Does Not Have an Applicable Force Majeure Provision?
In New Jersey, the lack of a relevant force majeure provision, or even the presence of an unenforceable force majeure provision, does not necessarily mean that there are no grounds to excuse performance. Courts in New Jersey recognize the equitable doctrines of impracticability, impossibility, and frustration of purpose in the absence of force majeure clauses, as potential grounds for relief from strict compliance with contractual obligations.
In New Jersey, a party's performance under a contract is rendered impracticable by the occurrence of an event "the non-occurrence of which was a basic assumption on which the contract was made."10 Even if a contract does not expressly provide that a party will be relieved of the duty to perform if an unforeseen condition arises that makes performance impracticable, "a court may relieve him of that duty if performance has unexpectedly become impracticable as a result of a supervening event."11 Absolute unforeseeability of a condition is not a prerequisite to the defense of impracticability.12 The party seeking to be relieved of its duty to perform must show that: a) the existence of a specific thing is necessary for the performance of a duty; and (b) its destruction or deterioration makes performance impracticable.13
A company could argue that, because of the coronavirus, performance under a contract is now impracticable and that the virus was unforeseen at the time it entered into the contract. Government regulations that prevent performance are often grounds for raising the defense of impracticality of performance.
Under general contract interpretation, where one party to a contract is successful in having its performance excused due to an unforeseen event making performance impracticable, the other party is also generally excused from performance.14 The same rule applies if a party to a contract is excused from performance by a force majeure clause that expressly sets forth certain categories of unforeseen events that will render performance impracticable.15
Impossibility of Performance and Frustration of Purpose:
In New Jersey, the concepts of impossibility of performance and frustration of purpose are closely related.16 Both doctrines address an extraordinary circumstance (the supervening event) that makes performance of a contract so vitally different from what was reasonable to be expected as to alter the essential nature of performance.17
Frustration of purpose arises when the party's performance can still be carried out, but the supervening event fundamentally has changed the nature of the parties' overall bargain.18 "The frustration must be so severe that it is not fairly to be regarded as the risks that the party invoking the doctrine assumed under the contract."19 This is not an easy standard, and requires the party invoking the doctrine to provide clear and convincing evidence.
Impossibility arises when performance has become "literally impossible" because of the occurrence of the supervening event that was not in the original contemplation of the parties when they entered the contract.20
What Are My Next Steps?
Since companies currently party to contracts interpreted under New Jersey law are likely to see an increase in the number of force majeure notices and may want to send notices themselves, companies should consider following the next steps:
Review your existing contracts:

Do your existing contracts contain force majeure provisions?

If yes, look to see whether it contains any broad or specific provisions under which COVID-19 may trigger a listed force majeure event.
If no, consider whether the doctrines of frustration of purpose or impossibility of performance may apply.

Check other terms of the contract to determine whether another provision would apply to protect the parties.

Contact your counter parties to begin having discussions about relief from performance under your contract, even if a legal basis to excuse your performance under the contract does not exist.
About Wong Fleming
Wong Fleming is a nationally recognized, AV-Rated law firm that represents Fortune 500 companies and other corporate clients in the areas of Commercial Law, Corporate Asset Recovery, Creditors' Rights and Bankruptcy, Employment and Labor Law, Environmental, Insurance Defense and Coverage, Intellectual Property, Immigration, Real Estate, and Premises and Product Liability. The firm maintains offices in the District of Columbia, New Jersey, Pennsylvania, New York, Georgia, California, Illinois, Indiana, Michigan, Tennessee, Florida, Texas, Washington, Canada, Mexico, and Germany.
---
References
[1] New Jersey Dept. of Environmental Protection v. Bayshore Regional Sewerage Authority, 340 N.J. Super. 166, 168 n. 2 (App. Div. 2001).
[2] Facto v. Pantagis, 390 N.J. Super. 227, 231 (App. Div. 2007); See 8 Corbin on Contracts § 31.4 (Perillo rev.1999).
[3] Id. at 232.
[4] Id. (quoting Marchak v. Claridge Commons, Inc., 134 N.J. 275, 282 (1993)).
[5] Id.
[6] Seitz v. Mark-O-Lite Sign Contractors, 210 N.J. Super. 646, 649-650 (Law Div. 1986); See Abeles v. Adams Engineering Co., 64 N.J. Super. 167, 176 (App.Div.), mod. 35 N.J. 411 (1961).
[7] Id. at 650; Buono Sales, Inc. v. Chrysler Motors Corp., 363 F.2d 43, 47 (3 Cir.1966), cert. den. 385 U.S. 971, 87 S.Ct. 510, 17 L.Ed.2d 435 1966); Abeles v. Adams Engineering Co., 64 N.J. Super. at 176.
[8] Meyer Bros. Hay & Grain Co. v. Nat'l Malting Co., 124 N.J.L. 321, 323, 11 A.2d 840 (Sup. Ct. 1940); see also 14 Corbin on Contracts § 74.4 (noting that "[t]he kinds of impossibility that [excuse performance under a contract] in many instances are caused by human beings, although the court might still refer to the event as an 'act of God.'").
[9] O'Brien (Newark) Cogeneration, Inc. v. Automatic Sprinkler Corp. of America, 361 N.J. Super. 264, 273 (App. Div. 2003).
[10] M.J. Paquet, Inc. v. N.J. Dep't of Transp., 171 N.J. 378, 390-91 (2002).
[11] Facto v. Pantagis, 390 N.J. Super. 227, 231 (App. Div. 2007) (citing Restatement (Second) of Contracts § 261 cmt. a (1981)).
[12] Id. at 233.
[13] Id. at 231 (citing Restatement (Second) of Contracts § 263 (1981)).
[14] Id. at 233-234 (citing Restatement (Second) of Contracts §§ 237, 239, 267 (1981).
[15] Id. at 234 (citing 8 Corbin on Contracts § 31.4 at 62).
[16] JB Pool Mgmt., LLC v. Four Seasons at Smithville Homeowners Ass'n, 431 N.J. Super. 233, 245 (App. Div. 2013).
[17] Id. (citing Restatement (Second) of Contracts, ch. 11, intro. note at 309).
[18] Id. at 246.
[19] Id. at 247 (citing Restatement (Second) of Contracts § 265 cmt. a).
[20] Id. at 246.