April 23, 2020 | By Linda Wong, CEO & Partner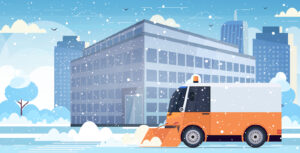 In a published decision on April 9, 2020, the Appellate Division of the Superior Court of New Jersey modified the ongoing storm doctrine that relieved commercial property owners from liability in taking certain safety measures during an ongoing storm. This doctrine assumes that taking such measures would always be "inexpedient and impractical." However, the Appellate Division stated that the doctrine ignores situations when it is reasonable for a commercial landowner to remove or reduce foreseeable and known snow or ice hazards.
It's important to note that the liability of the commercial landowner only arises after it is made aware, through actual or constructive notice, of the unsafe conditions of its property.  Following such awareness, it is the duty of the commercial landowner to remove or reduce a foreseeable hazard and prevent injury on public walkways abutting its property. Depending on the circumstances of the storm, this may include action before the storm ends, while precipitation is still falling. Thus, the decision of whether or not it is reasonable for a commercial landowner to take action during a storm must be determined on a case-by-case basis.
The Reasonableness Standard
The question of reasonableness is generally within the province of a jury. To assess the reasonableness of a situation in which a commercial landowner fails to take action, the following is considered:
Whether any action would be inexpedient or impractical;
The extent of the precipitation, including the amount of snow or ice accumulation;
The timing of the precipitation, whether it's day or night;
The nature of efforts, if any, to prevent, remove, or reduce snow or ice accumulation, especially whether conditions were so hazardous as to make it unsafe for the landowner or any contractor to venture out in the elements;
The minimal usage consequent on a "closed" facility in contrast to a normal work week;
The number of individuals expected to use the public sidewalk, premises, and the area in need of attention;
The past, current, and anticipated weather conditions, including but not solely dependent on reliable weather predictions, and the practicality of reasonable safety measures or methods of ingress or egress;
Any other relevant factors.
How the Ongoing Storm Rule Applies To Other States
The ongoing storm doctrine has not been recognized in all jurisdictions across the country. In some regions, winter weather conditions may never be severe enough to justify application of such a doctrine. For others, requiring a property owner to clear and treat surfaces to keep snow and ice accumulation clear at all times may become unreasonable and unduly burdensome. Among the states that have rejected the rule are Maine, Kentucky, Indiana, Michigan, the District of Columbia, Nebraska, and Washington, while other jurisdictions, such as New York, Delaware, Iowa, Kansas, Minnesota, Pennsylvania, Rhode Island, Tennessee, Virginia, and Texas, still recognize the rule.
About Wong Fleming
Wong Fleming is a nationally recognized, AV-Rated law firm that represents Fortune 500 companies and other corporate clients in the areas of Commercial Law, Corporate Asset Recovery, Creditors' Rights and Bankruptcy, Employment and Labor Law, Environmental, Insurance Defense and Coverage, Intellectual Property, Immigration, Real Estate, and Premises and Product Liability. The firm maintains offices in the District of Columbia, New Jersey, Pennsylvania, New York, Georgia, California, Illinois, Indiana, Michigan, Tennessee, Florida, Texas, Washington, Canada, Mexico and Germany.
---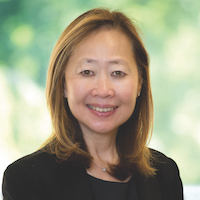 Linda Wong is the CEO and Partner of Wong Fleming and represents commercial property owners and tenants, and insurance companies in premises and product liability and insurance coverage and defense matters. She also represents businesses in the defense of employment claims and in commercial litigation matters.