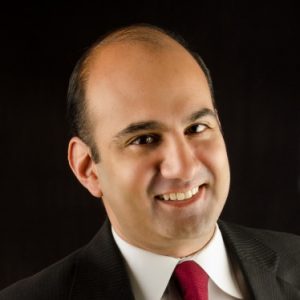 Wong Fleming is proud to announce that the University of Houston Law Alumni Association honored State Bar of Texas Board of Directors Chair Rehan Alimohammad with its annual Diversity and Inclusion Award on February 17 at the association's 42nd Annual Law Gala and Auction.
Mr. Alimohammad received the award in recognition of significant achievement toward developing a more diverse and inclusive legal community.
Mr. Alimohammad, a 2001 graduate of the University of Houston Law Center, is a partner in one of the nation's largest minority-owned firms, Wong Fleming. In the firm's Sugar Land office, Rehan is in charge of immigration law and tax law. He is the first attorney of Asian descent and the first immigration attorney to hold the position of chair of the State Bar of Texas Board of Directors.
Wong Fleming is a nationally recognized, AV-Rated law firm that represents Fortune 500 companies and other corporate clients in the areas of Commercial Law, Corporate Asset Recovery, Creditors' Rights and Bankruptcy, Employment and Labor Law, Environmental, Insurance Defense and Coverage, Intellectual Property, and Premises and Product Liability. The firm maintains offices in New Jersey, Pennsylvania, New York, Washington, D.C., Georgia, California, Florida, Texas, Washington, Canada, Mexico and Germany.