February 27, 2019 | by Wong Fleming
Wong Fleming is pleased to announce new leadership roles for three of its attorneys.  Amelia T. Taylor was promoted to Senior Attorney, and associates Florelee Wan and Dafney Dubuisson Stokes each now serve as a Senior Associate and Supervising Attorney.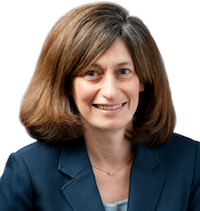 Amelia T. Taylor joined the firm in 2003 and is a licensed attorney of 31 years. Her practice emphasizes business litigation and labor and employment law matters. Ms. Taylor's employment law experience includes representing clients in a wide variety of employment matters, including matters involving the New Jersey Law Against Discrimination (LAD), the New Jersey Conscientious Employee Protection Act (CEPA), the New Jersey Family Leave Act (FLA), the Federal Family and Medical Leave Act (FMLA), the Americans with Disabilities Act (ADA), the Federal Age Discrimination in Employment Act (ADEA), Title VII of the Civil Rights Act of 1964 (Title VII), and the New York State Human Rights Act. She has also drafted employment contracts, severance agreements, and employee handbooks. She has practiced in state and federal courts in New York, New Jersey, and Pennsylvania. In addition, Ms. Taylor was recently named President of the Princeton Bar Association.
Florelee Wan joined the firm in 2011 and is a licensed attorney of 15 years. Ms. Wan concentrates her practice in commercial litigation, insurance defense and coverage, products liability, premises liability, workers' compensation, creditors' rights, and employment and labor law. She is a talented litigator having worked on the successful defense of six products liability trials and numerous insurance defense cases. Additionally, Ms. Wan is a director and past president of the Asian Pacific American Lawyers Association of New Jersey.
Dafney Dubuisson Stokes joined the firm in 2016 and is a licensed attorney of 6 years. She concentrates her practice in the areas of commercial litigation, corporate asset recovery, employment and labor law, and creditors' rights and bankruptcy. Prior to joining Wong Fleming, Ms. Dubuisson Stokes worked with municipalities and school districts in 23 counties throughout the Commonwealth of Pennsylvania in their delinquency collections efforts. Ms. Dubuisson Stokes has also provided representation in the areas of civil liberties and criminal justice. Prior to a career in law, Ms. Dubuisson Stokes worked for almost a decade in the social service sector advocating for and providing services to at-risk youth suffering from severe emotional and behavioral difficulties.
About Wong Fleming
Wong Fleming is a nationally recognized, AV-Rated law firm that represents Fortune 500 companies and other corporate clients in the areas of Commercial Law, Corporate Asset Recovery, Creditors' Rights and Bankruptcy, Employment and Labor Law, Environmental, Insurance Defense and Coverage, Intellectual Property, Real Estate, and Premises and Product Liability. The firm maintains offices in the District of Colombia, New Jersey, New York, Pennsylvania, Georgia, California, Florida, Texas, Washington, Illinois, Indiana, Michigan, Tennessee, Canada, Mexico, and Germany.