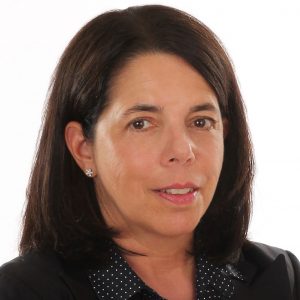 Menomonee Falls, WI – The National Vehicle Leasing Association (NVLA) announced Wednesday that it has appointed Sloan Schickler as its Legal and Legislative Counsel.
"Sloan Schickler was selected as NVLA's Legal and Legislative Counsel due to her knowledge and experience in the vehicle leasing arena," said NVLA president, Chris Pontarelli, vice president of GT Leasing. "Her extensive work within the areas of finance and corporate law, including commercial and consumer leasing, retail installment sales and dealer floor plan finance, auto and equipment finance, syndicated revolving credit facilities, asset securitization, corporate structuring and governance, regulatory licensing and compliance will serve NVLA members well."
"I am honored and excited to have the opportunity to deepen my ties with the NVLA and its members," said Schickler. "I look forward to the opportunity to collaborate with the NVLA and be of service to one of the top vehicle leasing trade associations in the U.S."
Founded in 1968, NVLA provides educational opportunities, promotes responsible legislation and communicates with members regarding developments and trends in vehicle leasing. NVLA promotes the leasing concept while encouraging the highest ethical and professional standards. Membership is made up of independent leasing companies, automobile dealerships, banks, credit unions and suppliers of goods and services to lessors.
About Sloan Schickler
Sloan Schickler has been practicing law in the auto finance arena for over 25 years. Currently, Schickler is of counsel to Wong Fleming. She was a partner in the boutique commercial firm of Schickler & Schickler, L.L.P. for 20 years and her career began at Holland & Knight as a commercial litigation associate. Her bar admissions are the State of New York, S.D.N.Y., E.D.N.Y., the U.S. Tax Court and the U.S. Supreme Court.
Schickler has created and authored dealer security agreements, consumer and business leases for use in multiple states, master leases, retail installment sale contracts, compliance procedures and related documents. She has financed the sale and foreclosure of lease and installment sale contract portfolios, designed and documented floor plan and dealer finance lending programs including sub-prime, asset backed securitizations and warehouse finance lines, among others. Clients have included major commercial banks, financial institutions, investment banks, captive finance companies, leasing companies, auto manufacturers, auto dealerships, real estate investors, hedge funds and public and closely-held corporations.
About Wong Fleming
Wong Fleming is a nationally recognized, AV-Rated law firm that represents Fortune 500 companies and other corporate clients primarily in the areas of Commercial Litigation, Corporate Law, Finance and Asset Based Lending, Employment Law, Real Estate, Intellectual Property, Corporate Asset Recovery, and Creditors' Rights and Bankruptcy. The firm maintains offices in New Jersey, Pennsylvania, New York, Maryland, Washington, D.C., Georgia, Washington, California, Florida, Tennessee, Texas, Canada, Mexico and Germany.