January 11, 2023 | by Scott D. Platton, Associate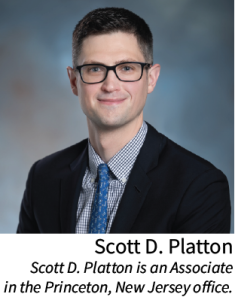 On December 13, 2022, President Joe Biden signed H.R. 8404, the Respect for Marriage Act (RFMA), into law. This act repeals the former Defense of Marriage Act (DOMA) and extends all of the federal rights provided by marriage to same-sex and interracial couples.
"The road to this moment has been long. But those who believed in equality and justice, you never gave up — many of you standing on the South Lawn here," Biden remarked during the ceremony, surrounded by thousands of attendees at the White House. "So many of you put your relationships on the line, your jobs on the line, your lives on the line to fight for the law I'm about to sign. From me and the entire nation, thank you, thank you, thank you."
DOMA had been rendered largely unenforceable by 2015's Supreme Court decision in Obergefell v. Hodges, which recognized a Fourteenth Amendment right to same-sex marriage nationwide. Justice Clarence Thomas, in a concurrence to 2022's Dobbs v. Jackson Women's Health Organization, indicated that he believed the Court "should reconsider" the Obergefell decision. This inspired bipartisan Congressional action to pass the RFMA.
The RFMA officially repealed DOMA, requiring the federal government to recognize same-sex and interracial marriages, codifying portions of three pivotal Supreme Court rulings: Obergefell; 2013's United States v. Windsor (finding Section 3 of DOMA unconstitutional under the Due Process Clause of the Fifth Amendment, and requiring the federal government to recognize same-sex marriages performed in states where it is legal); and 1967's Loving v. Virginia (which recognized a constitutional right to interracial marriage).
The RFMA further removes any ambiguity by requiring all states and U.S. territories to recognize the validity of same-sex and interracial marriages if performed in a jurisdiction where such marriages are legally performed.
Scott D. Platton is an Associate in Wong Fleming's Princeton, New Jersey office, where his practice is concentrated on Commercial Litigation. Mr. Platton has represented clients in litigation and handled all aspects of motion practice, discovery, and working on other pleadings filed in various courts. He served as a Judicial Intern for the Honorable Arthur Bergman, J.S.C. Mr. Platton earned his Juris Doctorate from Seton Hall University Law School, his Master of Letters in Iranian Studies from the University of St Andrews, and his Master of Arts from the University of St Andrews.
Wong Fleming is a nationally recognized, AV-Rated law firm that represents Fortune 500 companies and other corporate clients in the areas of commercial law, corporate asset recovery, creditors' rights and bankruptcy, employment and labor law, environmental, insurance defense and coverage, intellectual property, immigration, real estate, and premises and product liability. The firm maintains offices in the New Jersey, New York, Pennsylvania, District of Columbia, Florida, Georgia, California, Texas, Washington, Illinois, Indiana, Michigan, Tennessee, Canada, Mexico, and Germany.
For additional information, contact: 
Linda Wong
lwong@wongfleming.com
Wong Fleming
821 Alexander Rd.
Suite 200
P.O. Box 3663
Princeton, NJ 08540