January 18, 2023 | by Wong Fleming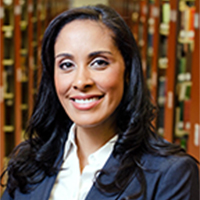 Wong Fleming is proud to announce that it has promoted one of its talented attorneys to partnership in its San Diego, California office, effective January 1, 2023. Deborah S. Cochran earned her promotion for her contributions to enhance the growth and reputation of the firm and by distinguishing herself as a tenacious litigator who cares greatly about the firm's clients.
Deborah S. Cochran joined the firm in 2013 and for the last 10 years, she has concentrated her practice on civil litigation, employment law, trademark, bankruptcy, debt collection, and transactional law. Ms. Cochran has represented several of the "Big Five" National Banks in wrongful foreclosure matters and has litigated a variety of matters relating to real property and commercial contracts.
Ms. Cochran is licensed to practice in California (2011). She holds a B.A. from the University of California and a J.D. from Thomas Jefferson School of Law.
About Wong Fleming
Wong Fleming is a nationally recognized, AV-Rated law firm that represents Fortune 500 companies and other corporate clients in the areas of Commercial Law, Corporate Asset Recovery, Creditors' Rights and Bankruptcy, Employment and Labor Law, Environmental, Insurance Defense and Coverage, Intellectual Property, Immigration, Real Estate, and Premises and Product Liability. The firm maintains offices in the New Jersey, New York, Pennsylvania, District of Columbia, Florida, Georgia, California, Texas, Washington, Illinois, Indiana, Michigan, Tennessee, Canada, Mexico, and Germany.