From divorce and custody issues to prenuptial agreements and spousal support, every area of family law presents its own unique challenges. This can be emotionally draining, especially when some of the most important relationships in your life are on the line.
When you're facing family law issues in the Sugar Land area or Greater Houston, you need to hire an attorney as soon as possible. There is a lot at stake, and having a Sugar Land family law attorney can give you the confidence you need to move forward. Call us at 281-340-2074 to set up a consultation now.
The Representation and Empathy You Need
The issues surrounding family law require in-depth legal knowledge, experience with a wide range of relationship and personality types, and the ability to handle sensitive issues in a thoughtful, careful manner. At Wong Fleming, our family lawyers combine a strong sense of responsibility toward our clients with the empathy our clients may need. Whether a client is seeking a divorce, working toward adoption, drafting a prenuptial agreement, or attempting to modify an existing family court order, we know that the outcome will have a very real impact on their life. You can trust that we will bring the same level of experience, attentiveness, and empathy to your case.
Choose Our Firm for Any of Your Family Law Issues
The team at Wong Fleming has extensive experience in every area of family law. Since our attorneys come from such a diverse variety of backgrounds, we pride ourselves on being able to understand the intricacies of different family arrangements, relationships, and legal needs. Wong Fleming can help you with these and other family law needs:
•         Divorce
•         Child custody and visitation
•         Spousal support and alimony
•         Modification of child custody, child support, or alimony
•         Prenuptial agreements
•         Adoption
What to Expect As You Begin Your Family Law Case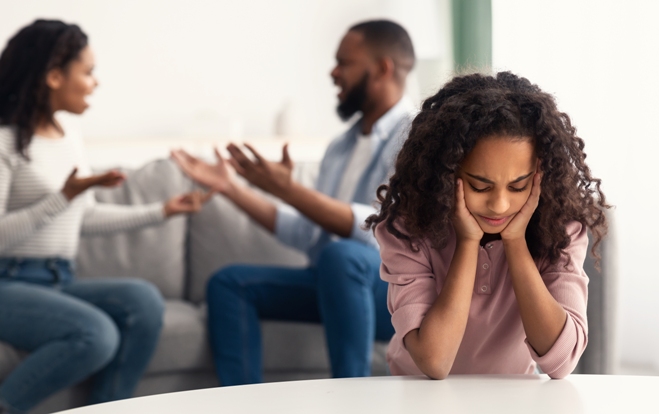 For many of our clients, their consultations with us represent their first time in the legal system. It can be overwhelming and stressful, which is why we try to make the process as streamlined and simple as possible.
Some clients are skeptical—they wonder if they truly need the help of a Sugar Land family law attorney for something like child support, an uncontested divorce, or a custody agreement. Once we begin walking you through the process of a family law case, you'll see why it's so important to have competent legal representation.
Family law cases can be incredibly complex. The matters handled in family courts affect parental relationships, financial stability, and children's needs. For this reason, the documentation needed for family law cases is extensive. On top of that, you'll need to meet stringent deadlines to avoid delays or, even worse, a default judgment against you. For those who are already juggling the stress of a divorce or change in custody, additional deadlines and discovery demands are often just too much.
When you start your family law case with Wong Fleming, we'll walk you through the path that lies ahead and what kind of timeline you should expect. We will also explain different choices you may be able to make, how those choices will affect you, and what our professional advice is. Knowing the long-term consequences of different decisions may make it easier for you to make the best choices for your needs.
Throughout the entire process, know that you will have access to your attorney at Wong Fleming. While we are well-versed in family law, we know that this is likely a new and overwhelming experience for you—and we want to help you however we can. If you have questions or concerns, a Sugar Land family lawyer at Wong Fleming is here to address them.
Family Legal Issues Involving Children
Cases involving children are often the most emotional and time-sensitive in family law. If you're trying to change a custody agreement, modify child support, keep a co-parent from moving away with your children, or protect your children from an unsafe situation, it probably feels like it's impossible to get this matter resolved fast enough. We understand how critical these issues are and how important it is to keep the child's best interests at the forefront of every single decision we make. Our team will work with the utmost urgency to provide the guidance and assistance you're looking for.
Choose Wong Fleming for Your Family Law Needs
The team at Wong Fleming is standing by, ready to learn more about your family law case and provide the legal support and guidance your case demands. Schedule a consultation at our Sugar Land office now by calling us at 281-340-2074.